​ ​ABOUT Born July 3rd 1977 in well known city of Cleveland Ohio Ebony Canion ALSO KNOWN​ as "The Survival Story," is no stranger to adversity. A high school drop out in only the 9th grade Ebony would face many obstacles ahead but never let them define her. In fact, she obtained her GED in 2005. Her childhood was one of joy and pain. Ebony experienced countless traumatic events in her childhood and adulthood that have molded her to be strong, resilient, and faithful, in short a survivor.
On June 30, 2012, her strength was tested more than ever before even she was intentionally ran over by a speeding car, and then dragged for almost two hundred feet, with her body folded underneath the vehicle. She sustained over thirty life-threatening injuries and was in a coma for nearly two months and in the hospital for 4 months. The doctors told her family she would be in a vegetive state and may NEVER walk again. Her injuries at the time included a collapsed lung, fractured shoulder and jaw, seven broken ribs, broken legs, broken pelvis, and the skin on her back was ripped off from road burn. Trying to stop an altercation that fateful night would change her life forever. Ebony Canion, was "Left for Dead.

Ebony's new book, LEFT FOR DEAD, released in 2014, shows readers that despite her many obstacles, she will NEVER be defeated, she will SURVIVE. Infused with the intensity of a woman fighting for her life, here is a story of hope, heartbreak and the love and courage that transforms a widow and rape victim—from a victim to a survivor, from a wounded woman to an indomitable woman. In this gripping, no-holds barred memoir, readers are granted an intimate look at the recovery of Ebony Canion as she deals with past family discord, the psychological and emotional adjustments that need to occur during her attempt to reclaim a sense of normalcy and the will to conquer all challenges. As an inspiration to all who know her, Ebony's will to overcome, more importantly to survive, is unparalleled.






When asked what inspired her to share her story with the world, Ebony states : First I believe that the voice in my head told me create my instagram page while i was in the hospital & that was none other than The Father! I was looking through my old IG and staring at the old pictures of myself in the mirror and so forth and realized that it was all for nothing..pointless! Then I thought about how much of an impact it would be if I shared the new me with everybody! Being able to show a confident black woman with scars and a story, as well as the journey and struggle to recover from such s terrible situation !!! And not to mention,the will to live!!! Also,how I could give people a reason to never give up and just how it could possibly help ONE or TWO people! I started this never thinking it would go as far as it had gone and is going!! I'm blessed and honored, to say the least.





Besides her up and running t-shirt line : Survival Story Tees, Ebony is going full force with her movement, traveling the world to speak and encourage others.




She has been praying to start her own nonprofit organization to empower other survivors to let their scars tell their stories, and help families of survivors overcome their life changing situation,and to provide assistance with getting their lives back.




Ebony Canion has received the Quinetta Brundge Legacy of Faith Award as one of the 2016 Empowered Women, Women of the Year from Empowered Women Ministries,Inc.




Ebony has also received The Girl On Fire International 2014 Her Story Award, the Girl On Fire International 2014 Survivor Award, the 2016 RESILIENT Beauty IMpact award, and has been honored by the YBMK , AND REMOVING THE BANDAGES ORGANIZATIONS IN 2017 FOR HER EFFORTS TO MAKE A DIFFERENCE WITH HER STORY




Ebony has appeared on The Word Network sharing her testimony,as well as featured in K.I.S.H Magazine,




Swagher Magazine, and has even been blessed to tell her testimony in a London based magazine, The War Cry.




Ebony has also been blessed to tell her story in multiple online magazines.





Ebony "Survival Story" Canion on being passionate about this venture:





The experience itself! To go from independence to being dependent and fighting to regain independence ! To go from scars that were barely noticeable inner and outter, to those that are seen outwardly on a daily basis..but yet still have the confidence and embrace beauty is a great achievement to me...and I want to bring others that are struggling with their scars,burns,handicaps and so forth with me! It's so needed! I have to give us a voice!! I have to give people a reason to not stare and not judge but to embrace us as we should be..the way that the "normal" are..because this is our "normal"! Yes I am in the healing process and some scars will fade..but the ones on my back wont..but yet they are a part of who I am and they tell a story of victory and courage and I will not be ashamed of them! And soon everybody who has these beauty marks will be the same way! Also there's a need for people to just be grateful for what they have and to stop complaining! Thus being another reason that I'm passionate about this! If I can make it and not complain in the situation I'm in..you better let those tears fall..because its a way of our soul releasing stress and disappointment and hurt..but after that's done..its time to suck it up and keep fighting and get it together! Lol! Us "not so perfect" people with a "different kind of beautiful" need to be heard and I have to speak for us!! I've always been a giver and the one to be quick to give advise on things that I've been through and overcome..and this is my perfect opportunity to do it again!





Ebony "Survival Story" Canion on Failure:





It would have to be completing high school and walking the stage! Because of distractions and chasing my husband..and prioritizing..I dropped out! It took for me to get older and realize the importance of an education and the need for it! If I could rewind time of course I would do it again but I can't! But I did learn that there are many distractions in this world and that there gonna come from left and right!! Their gonna knock you off your feet..but it's up to YOU to get back up! It's up to YOU to know that they are just that..distractions! It's up to YOU to choose wisely and it's up to YOU to stay focused and if you do get distracted.. know that it's never too late to achieve a goal! I was able to obtain my GED in my 20s and even after my life being flipped upside down, I wrote a book, and earned my Associates Degree in Business Administrations.So I have learned from that failure that it doesn't have to end up a failure..you can turn it around and magnify it..if you never give up!!






For booking or Interviews Email: bookingsurvivalstory@gmail.com


Powered by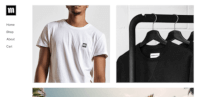 Create your own unique website with customizable templates.
Photo used under Creative Commons from J a s o n B o l d e r o